WD40 200ml multifunctional deoxidizing spray
Product Description
Additional Information
Documents
MULTI-PURPOSE SPRAY WD-40 200ml can
WATER REPELLENT - ANTICORROSIVE - LUBRICANT - DETERGENT - UNLOCKING
Born in America almost 60 years ago to meet the particular needs of the American aerospace agency (NASA), it was introduced into the traditional market at the end of the 1950s. Today it is used for the most varied uses, automotive, industrial aeronautics, electrical, electronic, modeling .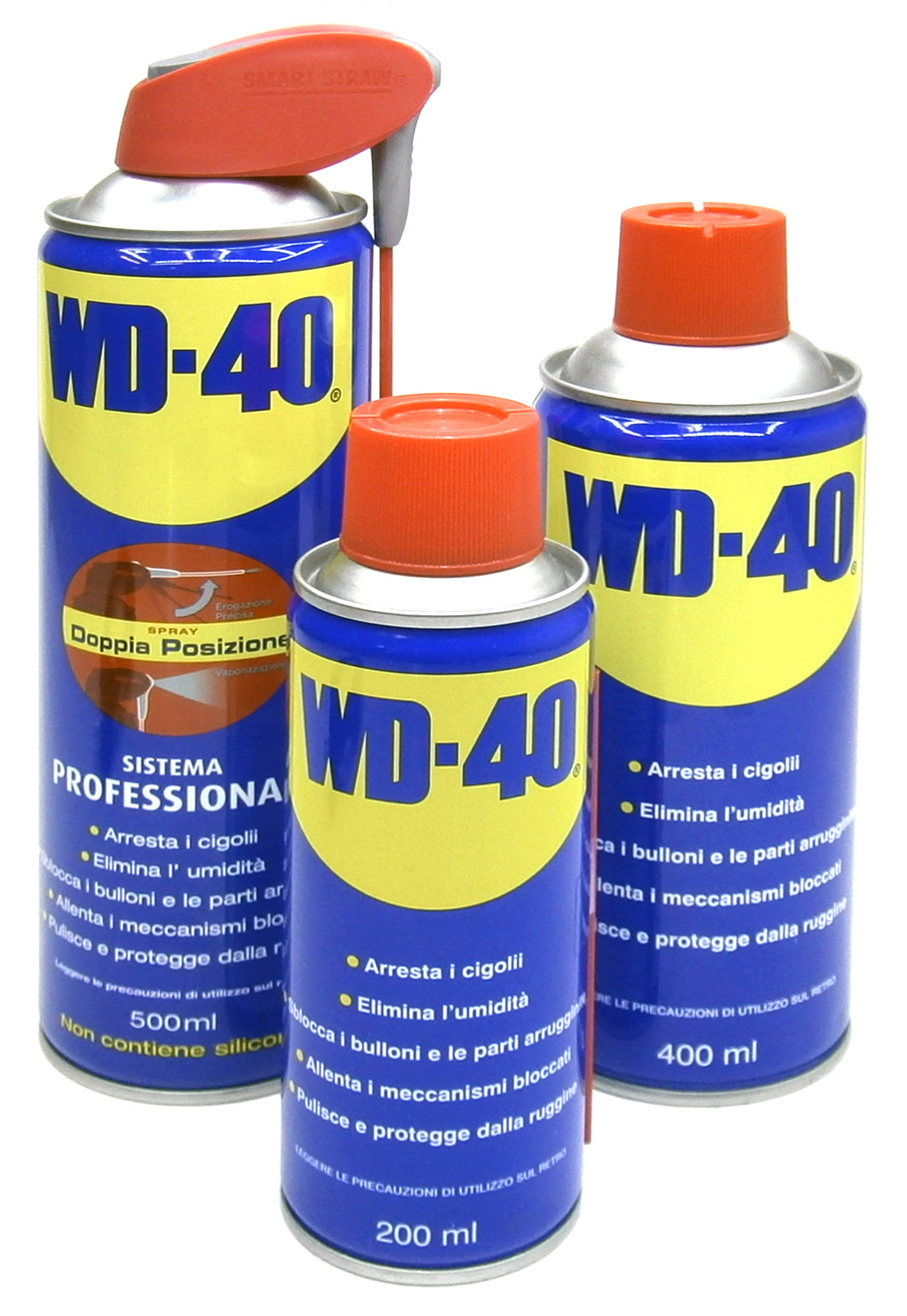 One product for endless solutions!
Water-repellent : The high adhesion of WD-40® to the metal allows the formation of a perfect barrier against moisture. WD-40® infiltrates moisture and completely covers any surface, even those with micro irregularities. This is how WD-40® quickly eliminates short circuits from moisture.
Anticorrosive : The film formed by WD-40® guarantees protection against water, humidity, frost and its corrosive effects. WD-40® protects against oxidation and any form of corrosion even in the most critical conditions. This action is lasting and preventive.
Lubricant : One of the main components of WD-40® is an active and permanent lubricant. WD-40® does not contain silicone, lanolin or additives that can attract dust or dirt. The mechanisms are perfectly lubricated cleanly.
Detergent : WD-40® easily eliminates grease, tar, glue, etc. from any non-porous surface. WD-40® penetrates into the dirt and eliminates it, leaving no residues of corrosive agents. WD-40® can be used on all metal and plastic surfaces.
Unblocking : WD-40® unlocks seized parts and rusted, blocked or frozen mechanisms. The adherence to the metal of WD-40® allows it to penetrate very quickly through capillarity in the minimum porosity of the metal, thus going through rust and corrosive layer. The lubricating properties of WD-40® guarantee the constant functioning of the unlocked parts.
| | |
| --- | --- |
| SKU | 570WD40-200 |
| Brand | WD40 |
| Free shipping | No |
| WsdlArticoloObsoleto | No |
| Lead time expected: working days | No |
You may also be interested in the following product(s)